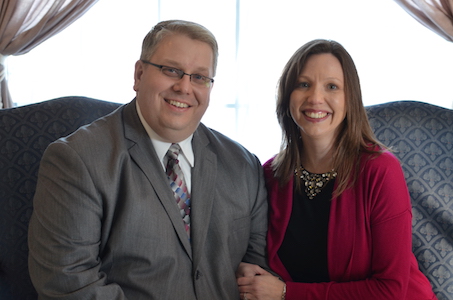 Pastor Tony Duty
and his wife Christa have 4 children, Kayla, Rebekah, Joshua, and Emily. He has served the Lord in various ministries since he was a teenager. He traveled and ministered with the music group Sound Doctrine for thirteen years. During which time he surrendered to preach the gospel and has preached on the street, in prisons and youth detention facilities.
Pastor Duty also served as an associate under Pastor Bob Nogalski of Victory Baptist Church in Clarkston, MI for ten years. During his time at Victory Baptist he taught the adult Sunday School class and Children's Church, preached in the nursing home, as well as filled the pulpit for other churches in lower Michigan.
Pastor Duty worked in the steel and automotive industry as a line worker, supervisor and engineer for twenty years and understands what it takes to serve the Lord while working a full time job and raising a family.
Pastor Duty was called to be the Pastor of First Baptist Church of Boyne City in the fall of 2015.
Email Pastor Duty